/ Drainage kit for a gable roof - 7 m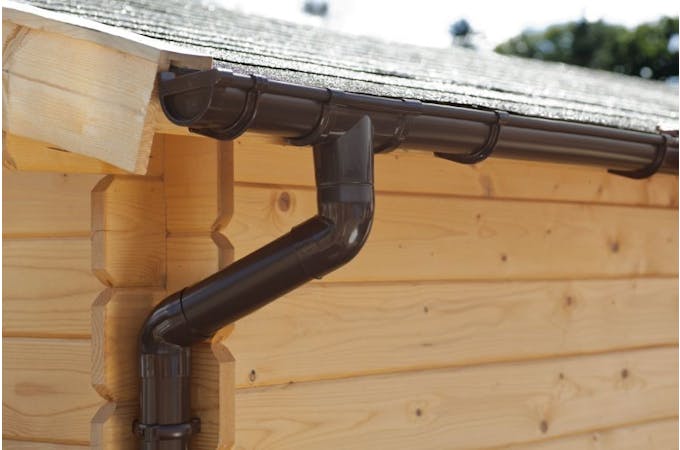 Drainage kit for a gable roof - 7 m
Item NO.: QVV7VI
Gable roof - 7 m, black
A complete and efficient drainage system for sheds, store rooms, garages and playhouses with 7 m gable roofs. Everything is included for a hassle-free installation!
Including VAT
Free home delivery over 399 GBP! (excl. N.Ire.)
Stock status: On order
Delivery time: 1 to 2 weeks
More information
A drainage system is essential for all buildings to avoid problems with damp and water ingress. It's an easy way to protect the foundation from damage - by diverting the water away instead of allowing it to saturate the area around the building. The gutters and downpipes also prevent rainwater from flowing down the exterior walls and protect against water splashes that can otherwise mark the lower part of the house. Protect the wood from dirt, mould and moisture with our complete drainage system!
The package includes everything you need!
Material: Plastic, black
Manuals and drawings - Download and print

Manual