/ White Stained Enterior Wall Cladding - Rosenhaga & Mariedal 25 m²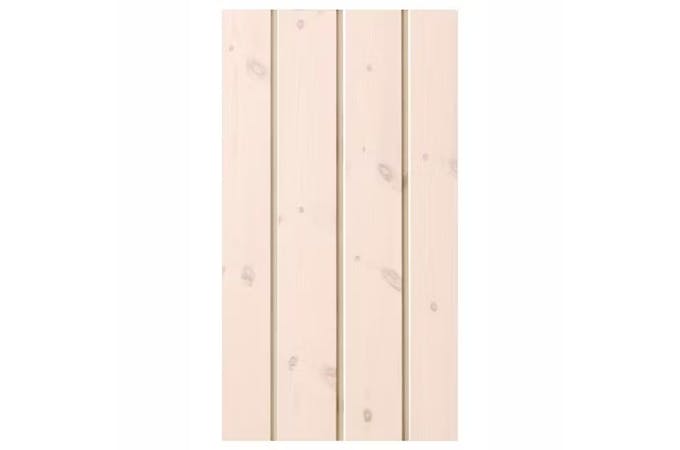 White Stained Enterior Wall Cladding - Rosenhaga & Mariedal 25 m²
Item NO.: Panel_Walls_ROSENHAGA-MARIEDAL25/WS
Beautiful white glazed cladding for your new garden house! Give your house a cosy feeling with a modern and beautiful cladding made of white glazed pine. Join hundreds of other satisfied customers and buy high quality cladding for the house from Polhus!
Including VAT
Free home delivery over 399 GBP! (excl. N.Ire.)
Stock status: In stock

( 5+ pcs)
Delivery time: 15 to 20 working days
More information
Stylish cladding for inner walls that is easy to install. The cladding is cut and measured to fit - it doesn't get much easier than this. Watch our 3D film before you start to install the cladding - it will help build confidence!
The cladding is delivered in full lengths and is specifically sized to fit the interior of all four exterior walls. Simply cut them to the correct length with ease.
Our experts are more than happy to help if you have questions before, during or after your project. Don't hesitate to contact us!